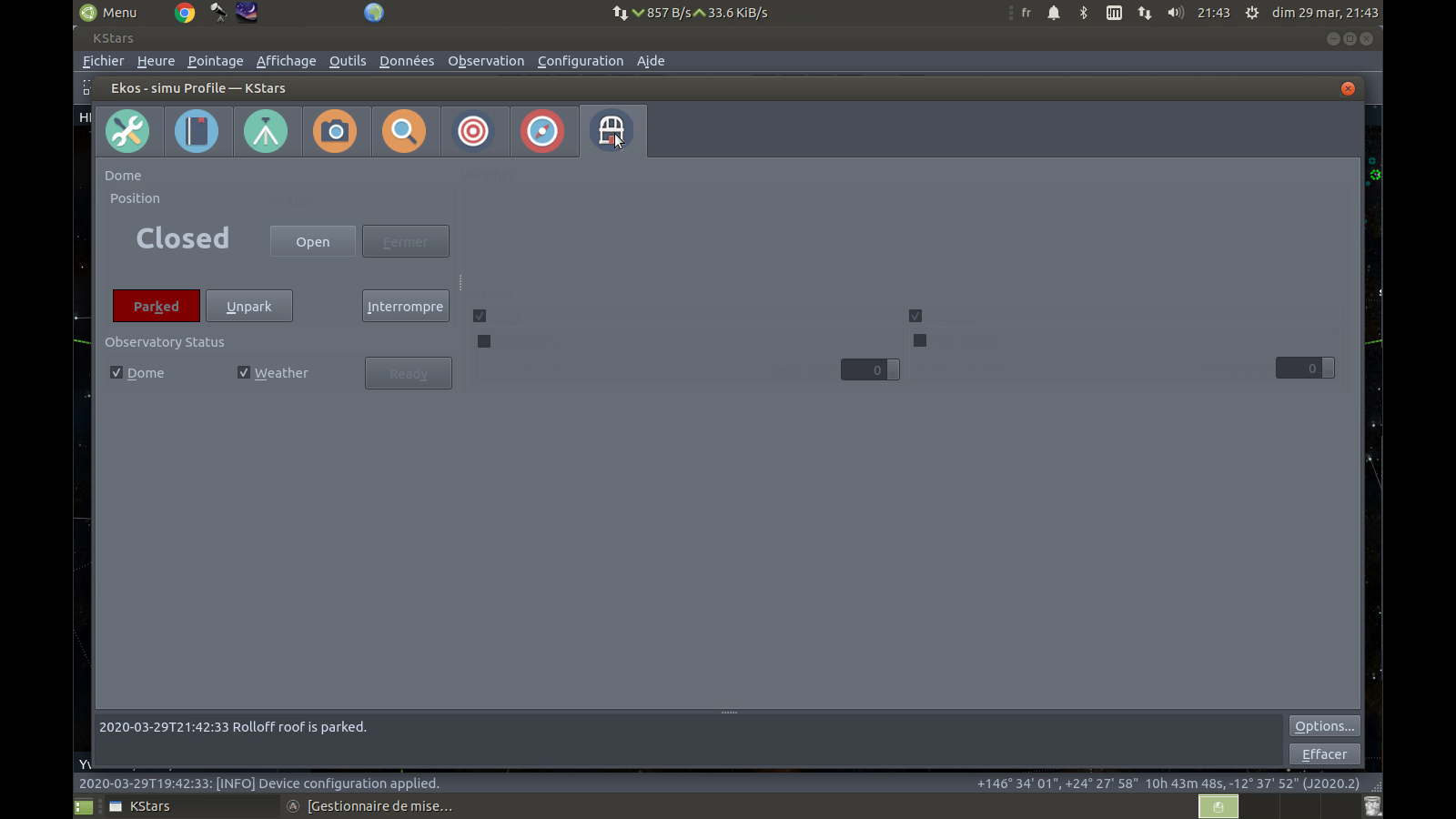 Here it is, thanks to Tom (from the forum) who developed a driver for my observatory roof, and I wouldn't have done anything without him, I would like to modify the Dome window (tab) of kstars.
Because on the "indi" window of kstars I have an action button that I would like to add on the "Dome" window.
And if it is possible, I would also like to add a light to tell me if my mount is well parked, because I put sensors to make sure.
But that, it would be really the must of the must!
Best regards
Christophe